CURRENT OPENINGS

MAINTENANCE MANAGER
General Summary:  Responsible for managing, anticipating, diagnosing and prioritizing repairs and maintenance for all production equipment, heavy equipment, truck fleet to maximize cost efficiency and minimize downtime.
RESPONSIBILITIES:
Coordinate and schedule all repairs, problems, diagnosing problems and preventative maintenance with production during work hours and on call after hours as needed.
Perform work on production equipment, heavy equipment, trucks as needed.
Perform electrical work as needed.
Communicate directly with the production manager ensuring problems and tasks are addressed in a timely manner.
Equipment downtime is managed in the most profitable manner practical.
All equipment work is completed on time, on budget, on quality, with no reportable accidents/incidents.
Responsible for directing and delegating to maintenance team.
Develop, manage and track a preventative maintenance program for the maintenance and production team to complete on all equipment.
Minimize downtime by scheduling repairs and maintenance that impact production in the most practical way possible.
Complete Purchase orders/work orders timely and thoroughly
Ensure maintenance technicians know, understand, and prioritize work based on the equipment needs as well as profitability objectives.
Set annual budgets and perform cost analysis to maximize company profitability and reduce maintenance costs.
Other: Live within close proximity to the shop, likely that time would be split between hands on work and also managing the maintenance dept.
Prior managerial, maintenance and electrical experience preferred.
Skills needed project management, time management, good communication skills, prioritization and problem-solving skills.
Physical requirements:  Some heavy lifting, ladders, other heights, on feet
Working conditions:  All weather elements, dusty, loud

HEAVY EQUIPMENT MECHANIC
We are looking for a self-starter to join our team to perform inspections, diagnostic testing, repairs, and maintenance on heavy trucks, earth moving, and other quarry equipment. The qualified applicant will have 3+ years of experience and education working in this capacity, ability to problem-solve in a fast-paced setting, team-oriented, CDL preferred.
We offer 401k, health, dental & life ins., AFLAC, profit sharing, and vacation.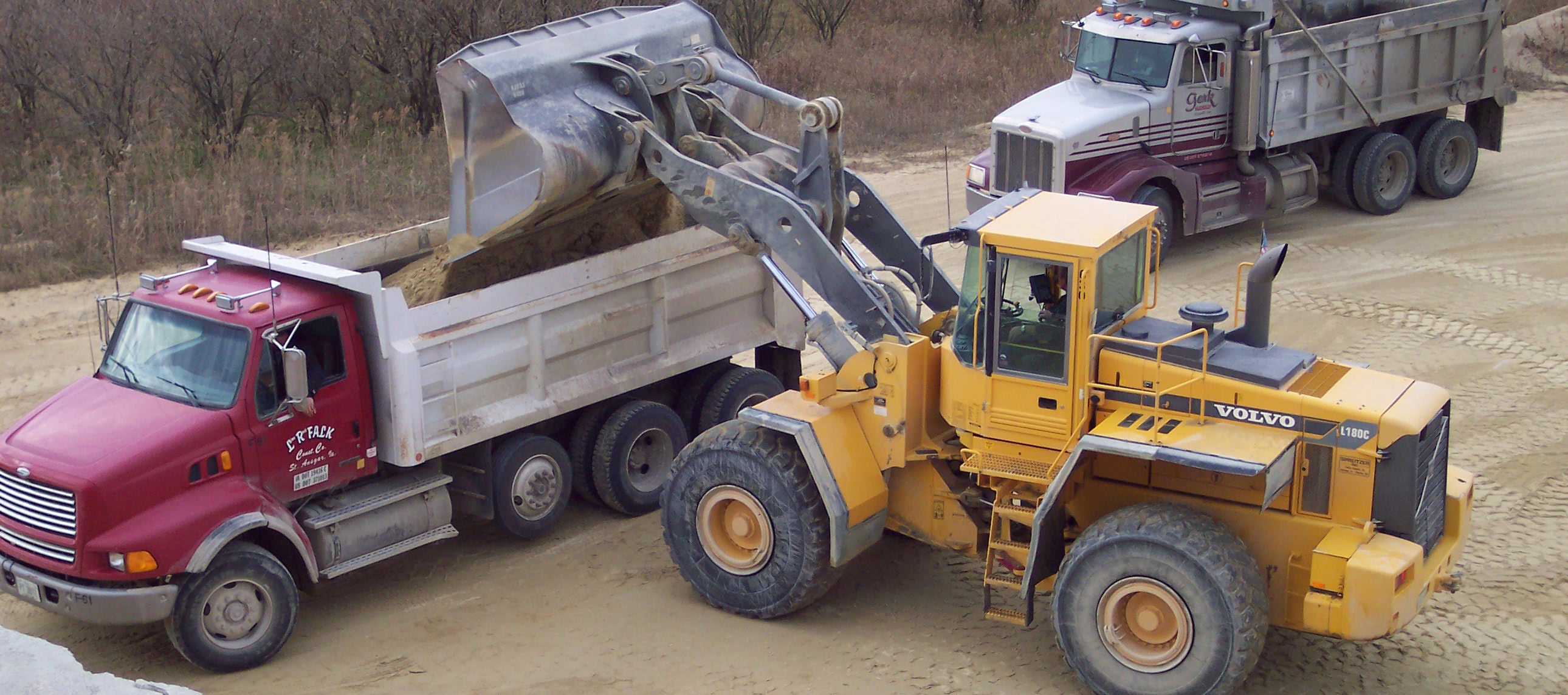 LR Falk Construction Company employs full time and part time labor in the following areas.
Office personnel
Scale Operators
Crushing Plant Operators
Loader Operators
Heavy Equipment Operators
Mechanics
Heavy Equipment/Diesel Mechanics
Quarry Workers
Maintenance
Stockpile Drivers
Over the Road Drivers — Tandem and Tractor/Trailer
Applications are held on file until an employment vacancy occurs and existing applications are reviewed at that time.
If you would like to place an employment application on file with us you may download an application or stop by the Trenhaile scalehouse or the main office in St. Ansgar to pick one up.
Download an Application
Please Click Here to Download an Application in PDF Format. (Right Click and Select "Save As" to select the location to save the file) (you will need a copy of Adobe Reader to open the file.)
Please mail completed applications to the main office at the address below or drop them off at the main office in St. Ansgar.
LR Falk Construction
141 West 4th Street
PO Box 189
St. Ansgar, IA 50472
Thank you!